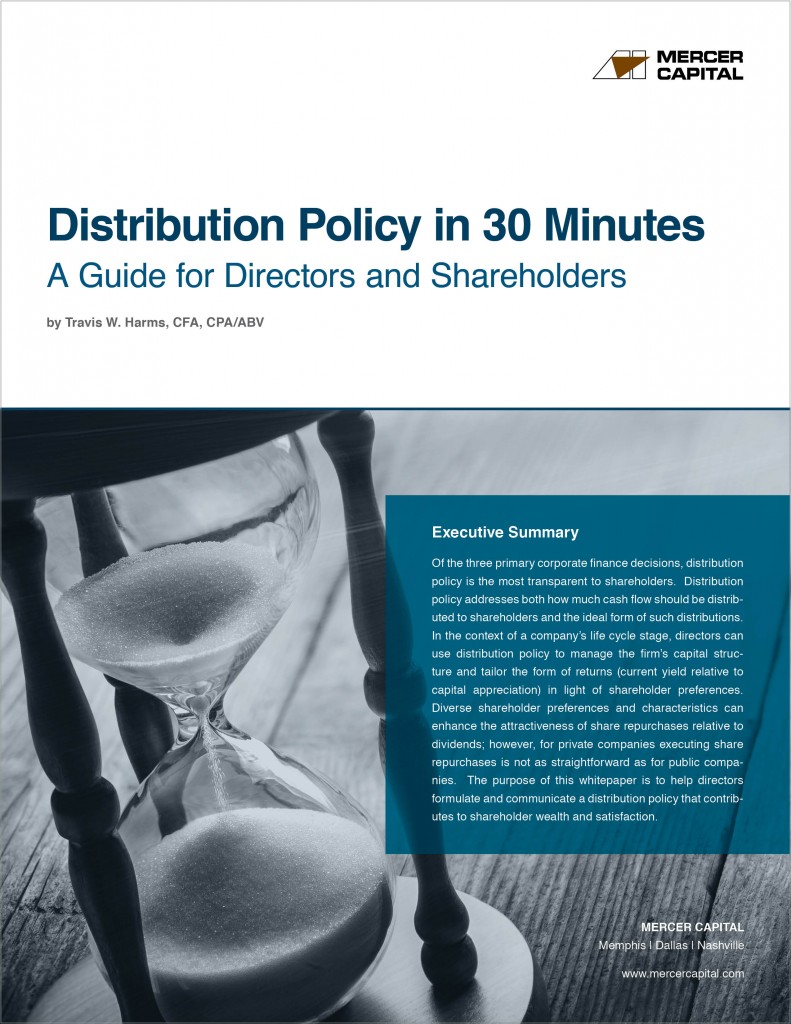 Of the three primary corporate finance decisions, distribution policy is the most transparent to shareholders. Distribution policy addresses both how much cash flow should be distributed to shareholders and the ideal form of such distributions. In the context of a company's life cycle stage, directors can use distribution policy to manage the firm's capital structure and tailor the form of returns (current yield relative to capital appreciation) in light of shareholder preferences.
Diverse shareholder preferences and characteristics can enhance the attractiveness of share repurchases relative to dividends; however, for private companies executing share repurchases is not as straightforward as for public companies. The purpose of this whitepaper is to help directors formulate and communicate a distribution policy that contributes to shareholder wealth and satisfaction.
To view Distribution Policy in 30 Minutes, click here.
---
Mercer Capital's Financial Reporting Blog
Mercer Capital monitors the latest financial reporting news relevant to CFOs and financial managers. The Financial Reporting Blog is updated weekly. Follow us on Twitter at @MercerFairValue.