2020 Alternative Asset Manager Update
Are Sustainable Investments the Future of Investment Management?
The market for sustainable investments has grown to over $12 trillion in the U.S. and the movement of investable assets into sustainable strategies is expected to accelerate. In this week's post, we link to the newly published 2020 Alternative Asset Manager Update authored by Taryn Burgess, CFA, ABV. The update reviews the growth of sustainable investing over the last decade and considers the valuation implications for your RIA.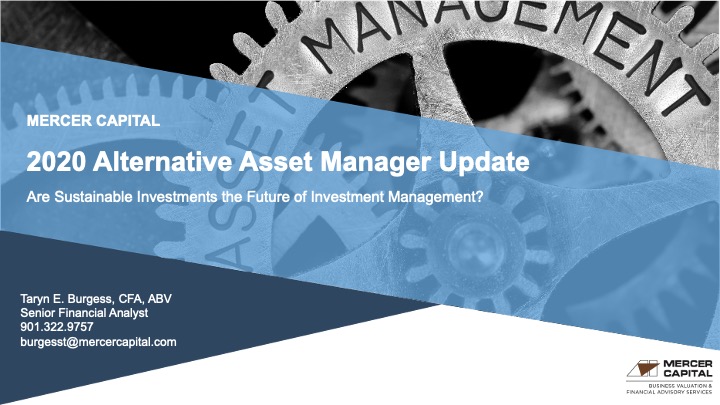 2020 Alternative Asset Manager Update