Asset Manager M&A Continues Ascent Despite Sell-Off
---
Despite the recent setback in the markets, RIA transaction activity posted solid gains for Q3 and into the month of October. We caution against reading too much into this since transaction value is often not reported, though it is promising that the number of deals has increased fairly consistently over the last year. The fourth quarter looks to continue this trend with Hellman & Friedman's recent purchase of Edelman Financial (covered in a previous post).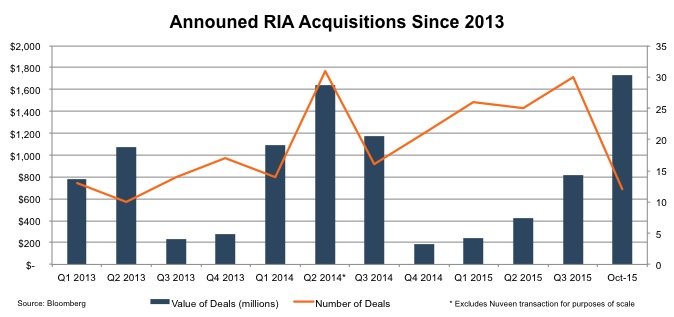 The quarter-end multiples for the public RIAs reveals that pricing remains firm but not egregious, a conducive environment for continued transaction activity in the sector. Prospective buyers will also be intrigued by many of these businesses now trading at a 30% discount to their 52 week high.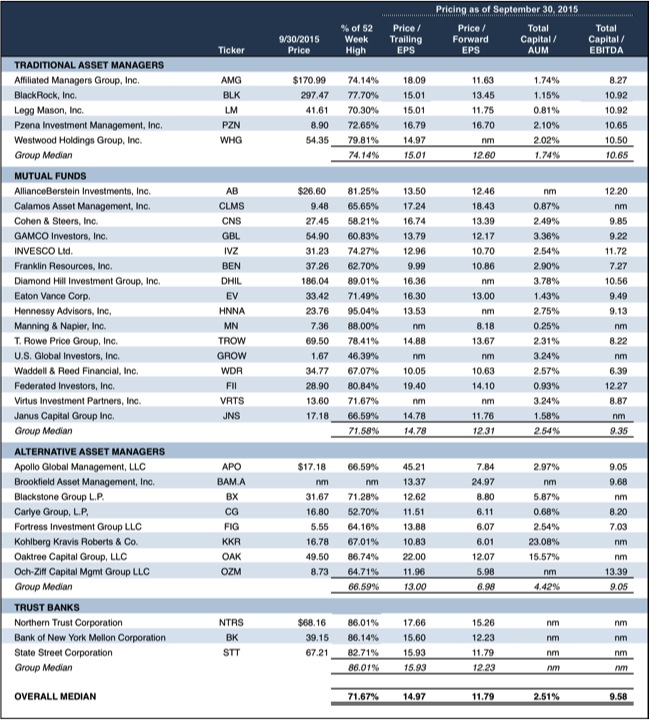 Placing the recent uptick in its larger historical context reveals a lull in deal making after the active 2006 to 2009 period that culminated in BlackRock's purchase of Barclay's asset manager business.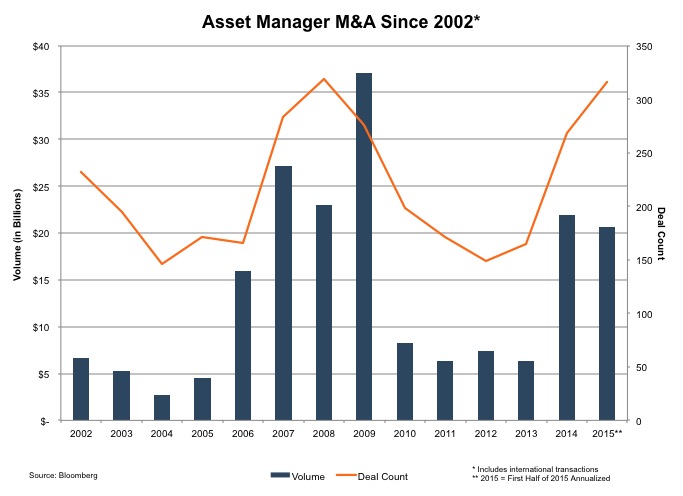 The sector's ability to shrug off the most recent correction is a testament to its resiliency in the face of declining management fees and impending regulatory changes. Despite the recent uptick, we believe the backlog for deal making remains fairly robust given the four year pause in transactions from 2009 to 2013 and the aging demographics of many investment management firms. The real threat to deal making would be a longer, more pronounced downturn in the equity markets that would crater AUM levels and investor confidence. We note the decline in transaction activity following the financial crisis of 2008 and 2009 as indicative of what another bear market could do to M&A trends.
The outlook for deal making is therefore more nuanced and dependent on market conditions. The market's stabilization since the last correction has clearly boded well for sector M&A, and the future appears bright – as long as security pricing holds up. Another significant setback would likely curtail the recent momentum and valuation levels.