One Step Forward, Two Steps Back: RIA Stocks Finish the Quarter Down 10% after a Fast Start
Most RIA Stocks Have Lost Nearly Half Their Value Since Peaking Last November
The RIA industry extended its losing streak last quarter with all classes underperforming the S&P, which also continued its decline.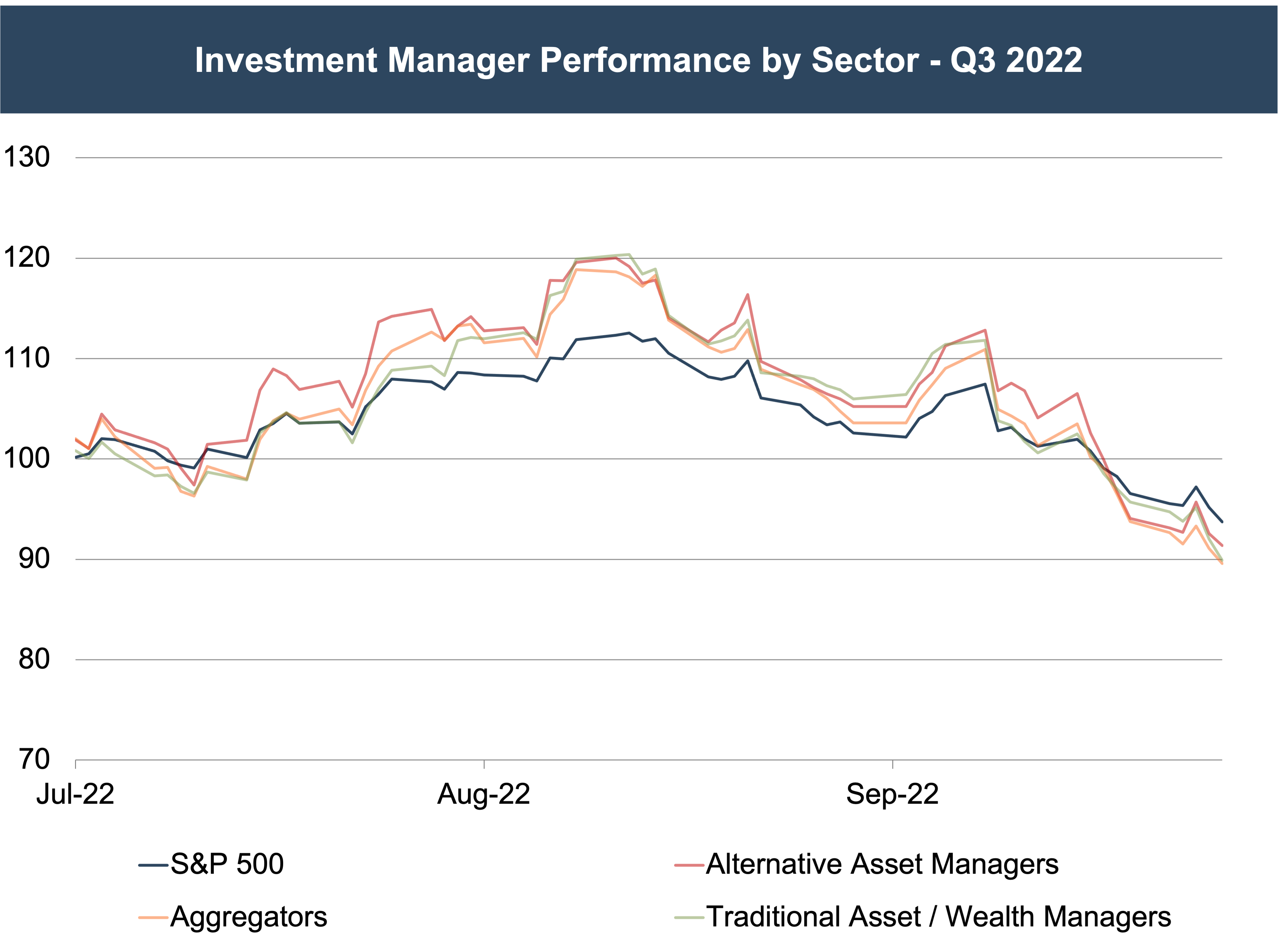 The market itself is part of the problem as this industry is mostly invested in stocks and bonds, which have been down considerably since the first of the year.  The additional underperformance for asset and wealth managers is likely attributable to lower industry margins as AUM and revenue fall with the market while labor costs continue to rise.  Rising interest rates have exacerbated this decline for alternative asset managers and RIA aggregators, who frequently employ leverage to make investments.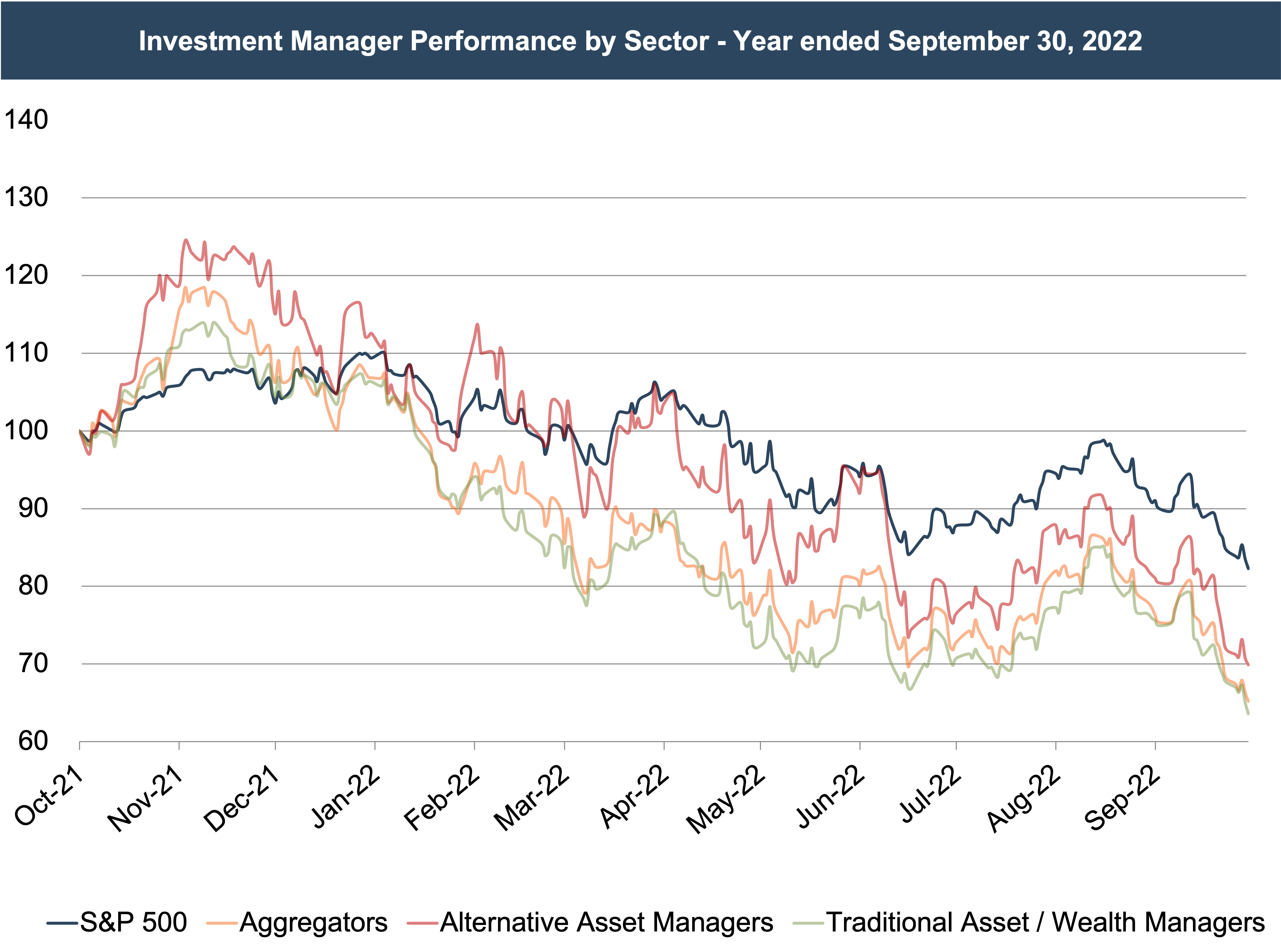 The one bright spot for the industry is the group of smaller (under $10 billion in AUM) publicly traded RIAs, which is the only segment to outperform the market over the last year.  This group is still down over this time but holding up relatively well due to the lack of aggregator firms in its composition.  These smaller firms have also tended to trade at more modest multiples with higher dividend yields, so these lower-duration stocks have held up reasonably well in a rising interest rate environment.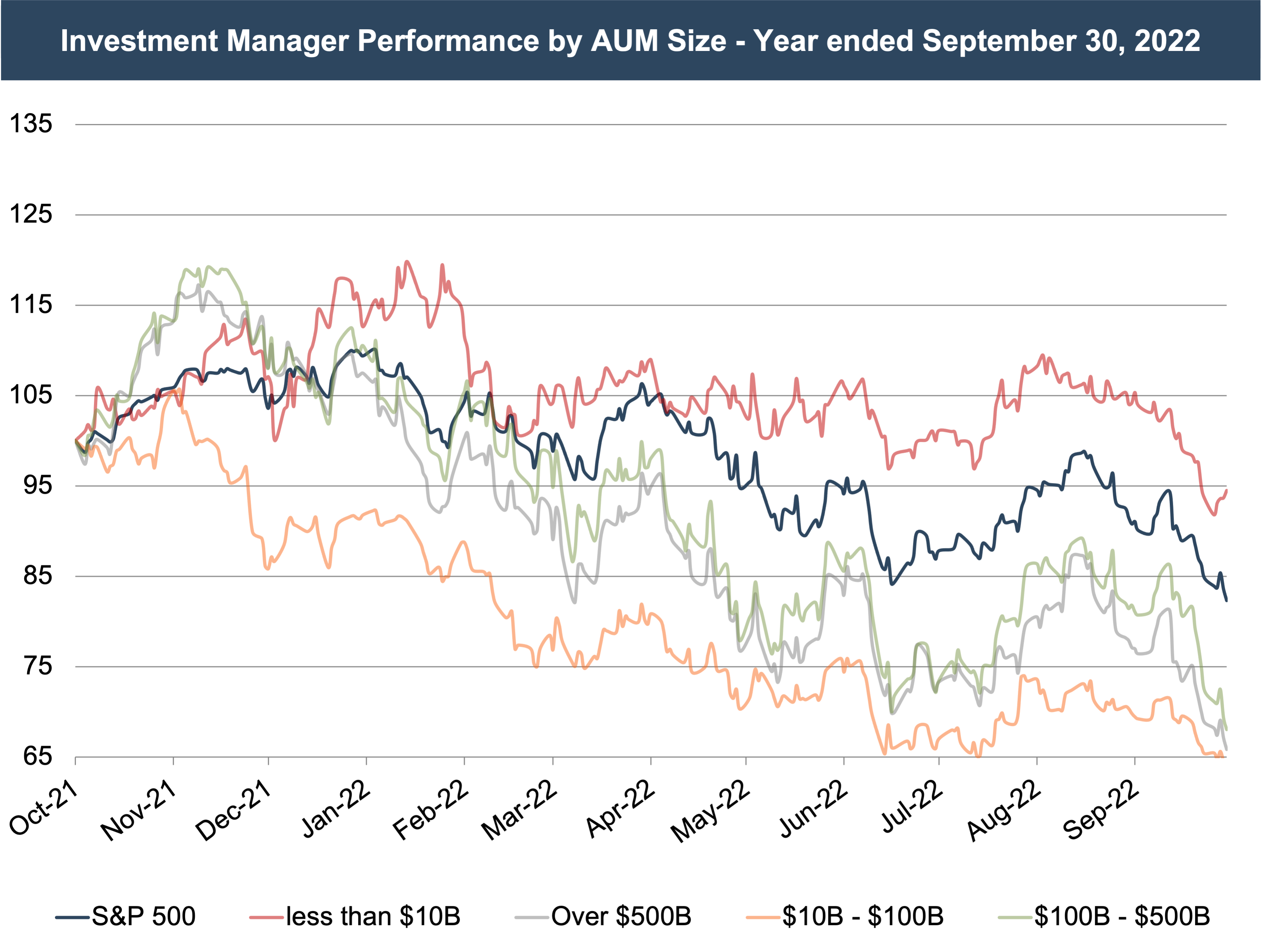 As valuation analysts, we are often interested in how earnings multiples have evolved over time since these multiples can reflect market sentiment for the asset class.  After steadily increasing over the second half of 2020 and throughout 2021, LTM earnings multiples for publicly traded asset and wealth managers have dropped nearly 40% this year, reflecting investor anticipation of lower revenue and earnings from the recent market decline and rising cost structure.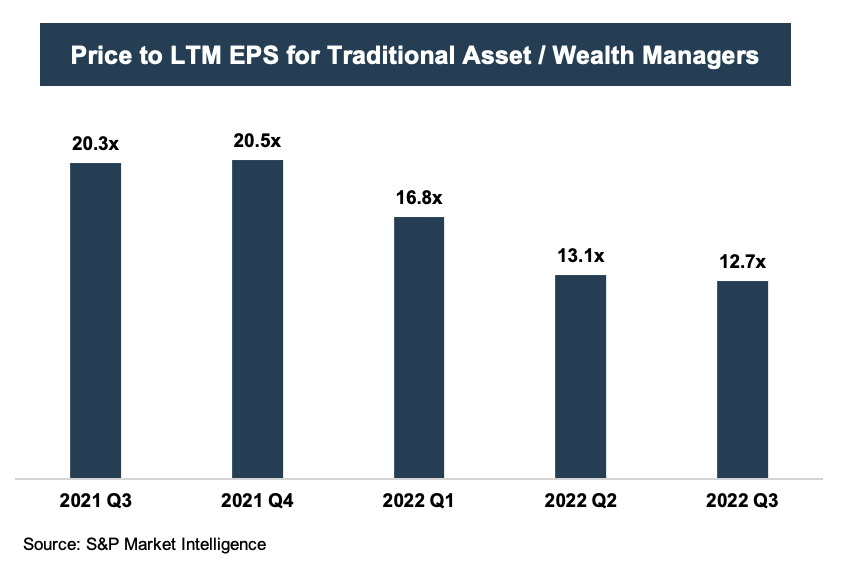 Implications for Your RIA
The value of public asset and wealth managers provides some perspective on investor sentiment towards the asset class, but strict comparisons with closely held RIAs should be made with caution.  Many smaller publics are focused on active asset management, which has been particularly vulnerable to the headwinds such as fee pressure and asset outflows to passive products.  Also, most closely held RIAs are smaller than their public counterparts and often transact at lower multiples because of the heightened risk profile associated with smaller businesses.
Despite industry headwinds, the M&A market for the RIA industry has remained strong though valuations have started to level off a bit.  M&A is often viewed as a lagging economic indicator since deals take several months or even quarters to complete, so we may not see multiples start to come down for a few more months.  As always, we'll keep an eye on it and report back next quarter.