Pandemic Practice Management Opportunities
RIAs are Taking Advantage of this Time to Revisit Shareholder Agreements
Sports cars are not known for durability.  Colin Chapman, who developed the Lotus, reportedly once said that if a sports car wasn't falling apart as it crossed the finish-line, it was over-built.  Jaguar owners once remarked that their cars were so unreliable that they could derisively boast "drove it cross-country and it only caught fire twice!"  But the neediest of the marques must be Ferrari, many models of which include regularly scheduled procedures that require the complete removal of the engine.  The "engine-out" is needed for otherwise normal things like replacing belts, and adds more to the cost of routine maintenance than my first three cars cost, combined.  If you study the market for used sports cars, you rarely see a high-mileage Ferrari – it's no wonder.
We're now a full three months into the unusual operating circumstances brought about by the Coronavirus pandemic.  The RIA industry is weathering this all very well, in no small part because financial markets rebounded quickly enough to stem what could have been a disastrous downturn in management fees, and because technology has enabled most RIAs to serve their clients very well, and in many cases with greater efficiency, from remote locations.  Many are talking about how the pandemic has been an accelerant of change, not necessarily a cause.  Practice management issues that would otherwise be easy to delay addressing are now seen as warranting more immediate attention.  To this end, we've had a number of clients reach out to us in the process of revisiting their shareholder agreements.
We've been an advocate of strong buy-sell agreements for investment management firms for a long time.  Orderly ownership transition not only assures that the buyers and sellers of interests in an RIA are treated fairly, but it also helps to ensure the sustainability of the business.  Re-writing a shareholder agreement can feel like an engine-out service, but nothing is as costly – both in terms of time wasted and money spent – as a shareholder dispute.  To that end, we have a whitepaper on buy-sell agreements.  Although this was targeted specifically at wealth management firms, the same issues and themes apply to asset managers, trust companies, and other investment management businesses.
Pull your shareholder agreement out and compare it to our whitepaper.  You'll probably find that the "downtime" afforded by working remotely and traveling less is a perfect time to clean up some practice management issues, including your buy-sell.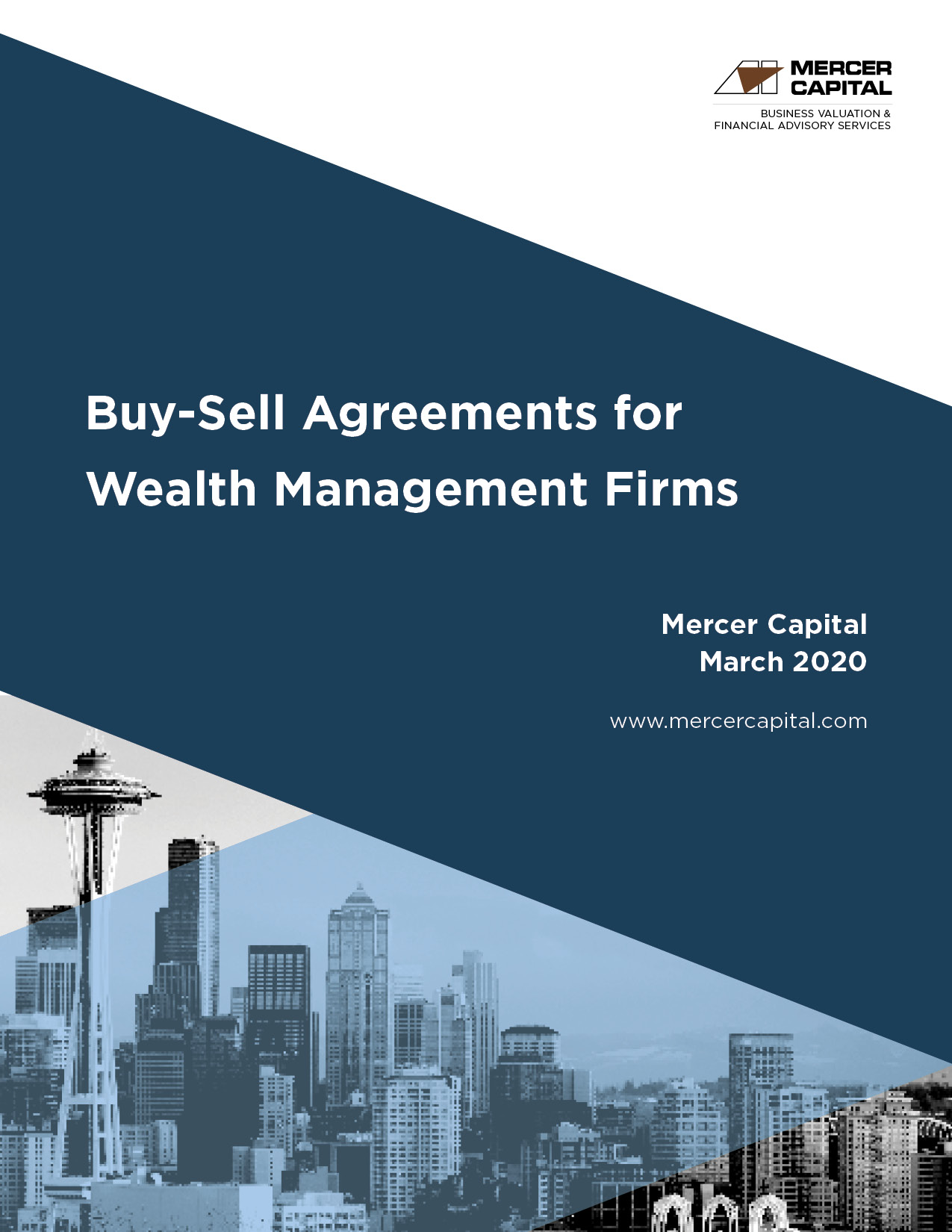 WHITEPAPER
Buy-Sell Agreements for Wealth Management Firms