Whitepaper Release: Compensation Structures for Investment Management Firms
For this week's post we're introducing our whitepaper on compensation structures for investment management firms.  Since roughly 75% of an investment management firm's expenses are compensation costs, figuring out the right balance of salary, performance pay, and equity incentives is always front of mind for RIA principals.  This whitepaper is designed to help you navigate the various compensation models to optimize firm growth and employee retention.  As always, don't hesitate to reach out if you have questions along the way.
About Mercer Capital 
We are a valuation firm that is organized according to industry specialization.  Our Investment Management Team provides valuation, transaction, litigation, and related services to a client base consisting of asset managers, wealth managers, independent trust companies, broker-dealers, PE firms, and other alternative managers.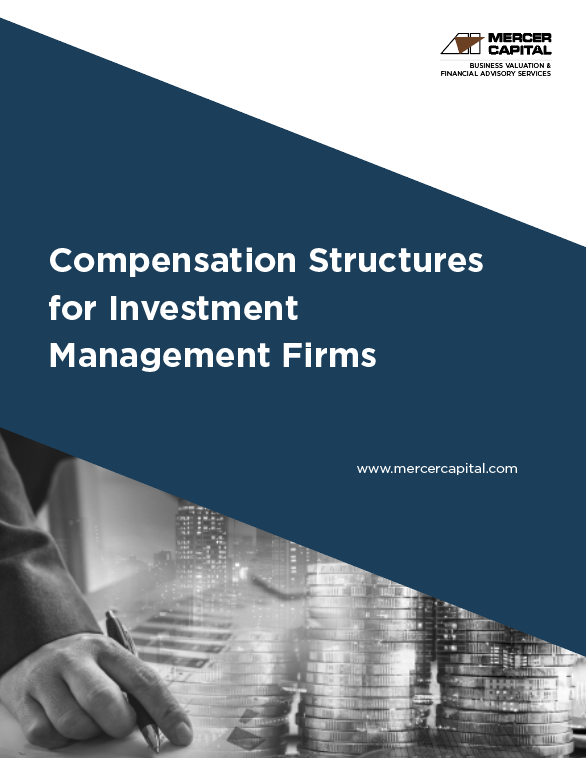 WHITEPAPER
Compensation Structures for Investment Management Firms