Mineral Aggregator Valuation Multiples Analysis
Market Data as of March 12, 2021
---
Mercer Capital has its finger on the pulse of the minerals market.  An important trend has been the rise of mineral aggregators, which have largely supplanted the trusts as the primary method of publicly-traded minerals ownership.
Due to a variety of corporate structures (including master limited partnerships and Up-Cs) and complex capital structures (including preferred equity and non-traded common units), mineral aggregator enterprise values pulled from databases are often missing meaningful components of value, leading to skewed valuation multiples.
Mercer Capital has thoughtfully analyzed the corporate and capital structures of the publicly traded mineral aggregators to derive meaningful indications of enterprise value.  We have also calculated valuation multiples based on a variety of metrics, including distributions and reserves, as well as earnings and production on both a historical and forward-looking basis. Download our report below.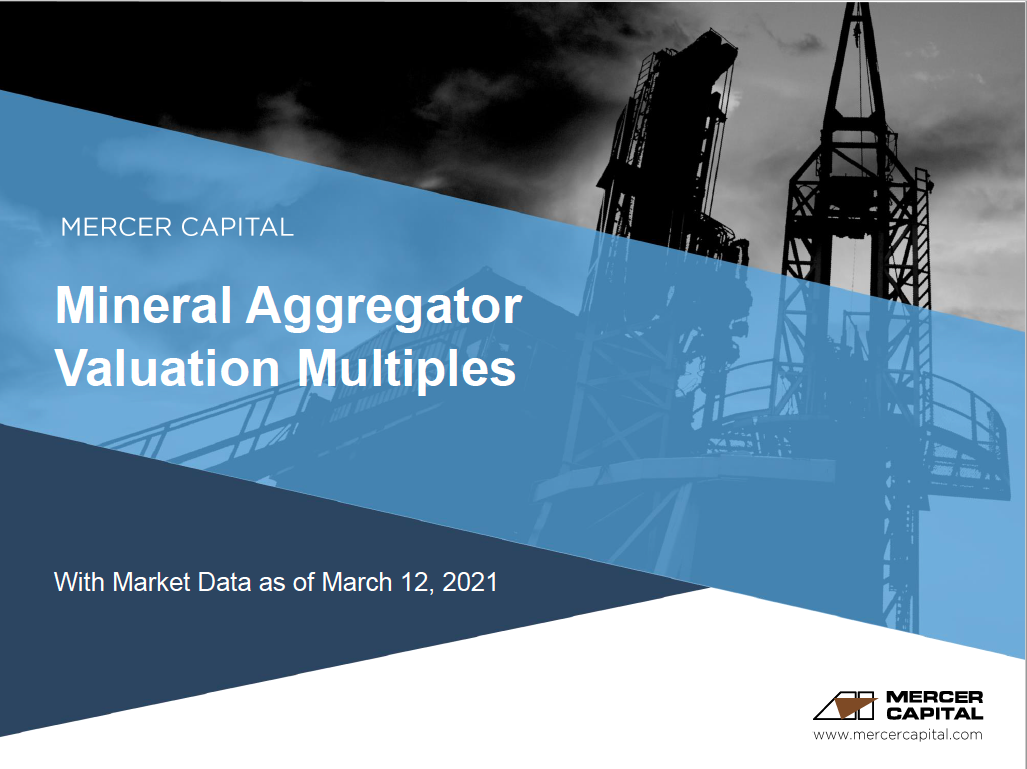 Mineral Aggregator Valuation Multiples